4 decal variants:
1. Zlín Z-XIII, single seat, 1937
2. Zlín Z-XIII, double seat, 1937
3. Zlín Z-XIII, Yugoslavia, 1941 /alternate marking/
4. Zlín Z-XIII, Liaison aircraft, Czechoslovak, 1939 /alternate marking/
The prototype survived the Second World War hidden in a hangar, where it was disguised by Bata's engineers. They painted swastikas on it for safety. After the war, this single prototype was handed over to the collections of the National Technical Museum in Prague. In 1989-1990 it was renovated and placed in a permanent exhibition in the transport hall. In 2007, the company "Historical Squadron of the Czechoslovak Republic" started the construction of a faithful replica of the Zlín-XIII. The replica is to be dedicated to the memory of three people: the designer Jaroslav Lonko, the project donor Jan Antonin Bata and the pilot Jan Ambrusa. However, the project was not completed.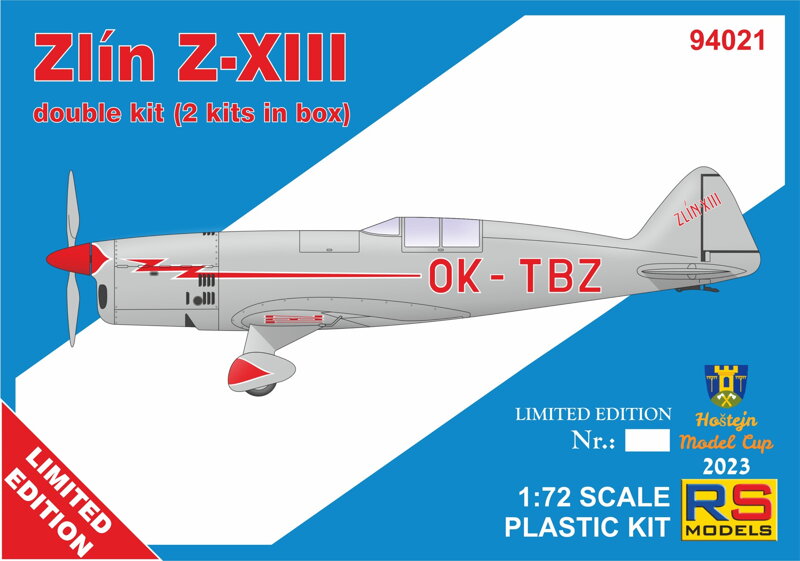 94021 Zlín Z-XIII "double kit"