2 decal variants:
1. Bücker 131D, GG+GK, Wr. Nr. 1672, Olomouc, Holice, 1941
2. Bücker 131D, KI+YU, Wr. Nr. 1672, Olomouc, Neredin, 1942
The first flight of the prototype Bü 131 (D-3150) was made on 27 May 1934 with Joachim von Köppen as the pilot. The aircraft was powered by a Hirth HM 60 R inline four-cylinder engine with a power of 59 kW. Series production of the Bü 131 A version was started in 1934, with the Deutscher Luftsportverband as the main customer. In 1936, the Bü 131 B series was launched, which differed by the built-in 77 kW Hirth HM 504 A-2 engine.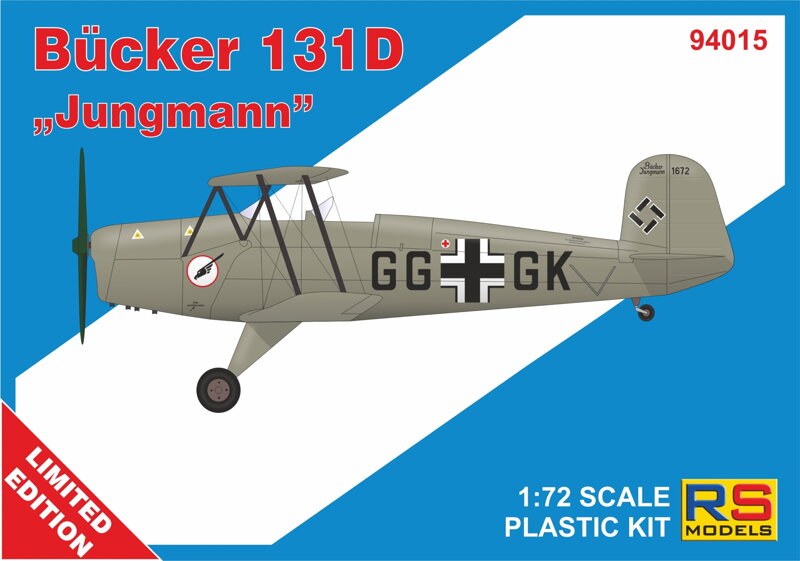 94015 Bücker 131 A/B 24 Schule Olomouc